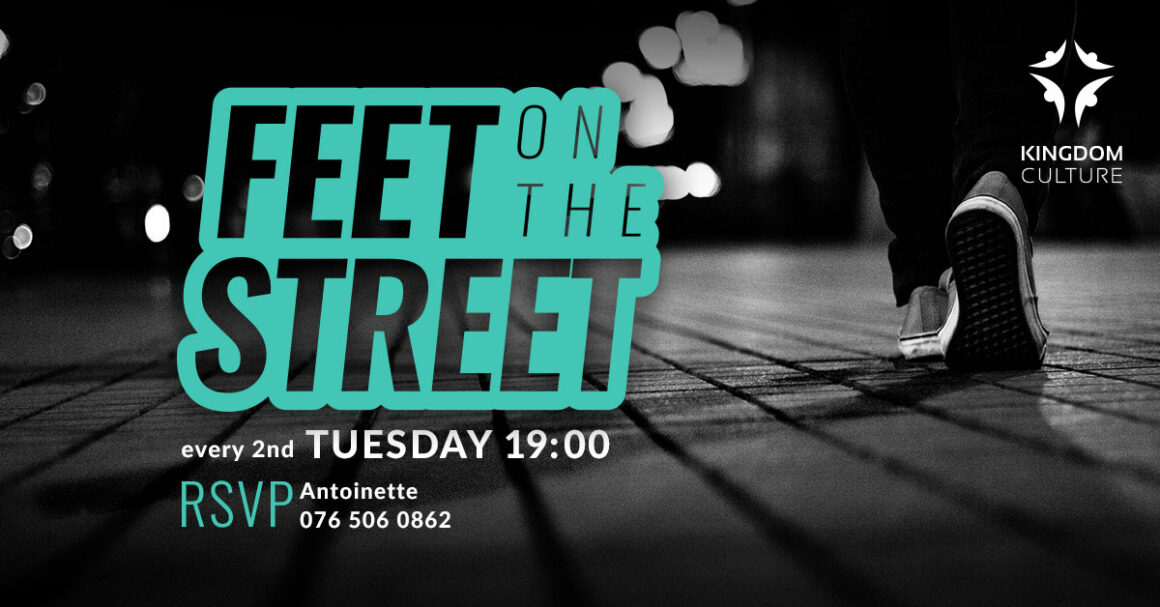 The "Feet on the Street" Ministry – Every 2nd Tuesday 18:30 – 21:00
This ministry started in 2006 and forms the very heart of Kingdom Culture. We feed and minister to the homeless in the Central Business District of Pretoria. "Feet on the Street" was birthed when we felt challenged by God to feed the homeless here, and it was our very first venture, way before we even realised that God was going to raise us up as a ministry. Loving the homeless people have become the greatest privilege and gift in our lives. Even though we keep on witnessing God doing incredible things in the lives of our homeless friends, the greatest miracle still remains a life that is touched and transformed by the Love and Grace of God.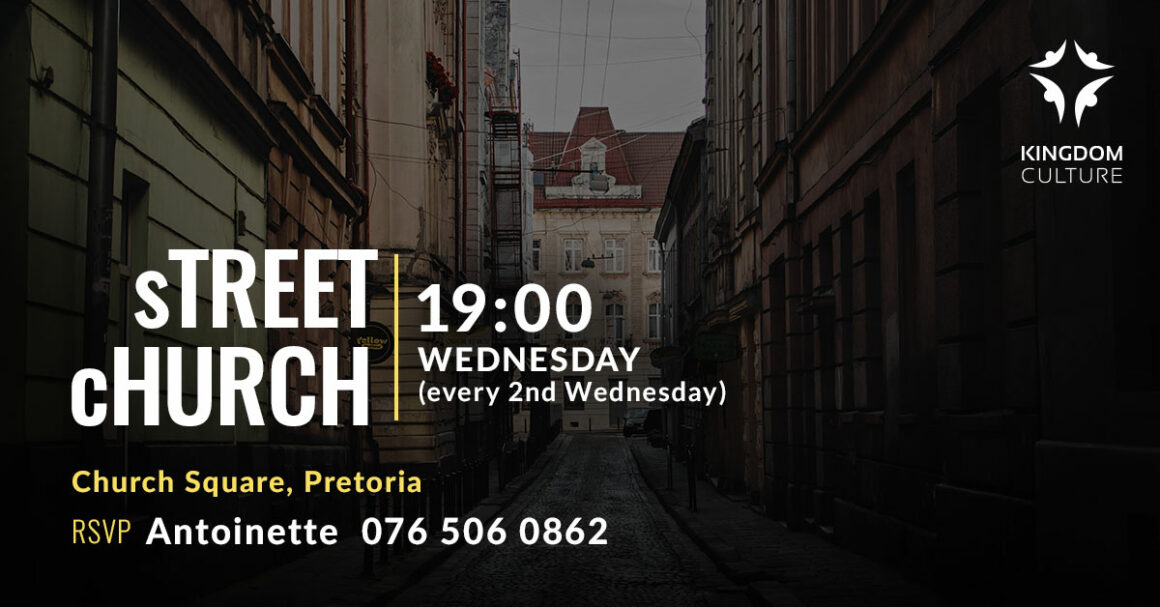 Street Church – Every 2nd Wednesday
Due to the impact of "Feet on the Street" as well as our other outreaches, the need for in-depth discipleship was identified and thus "Street Church" was birthed. We gather in Church Square where we facilitate worship, learning about God and His Word and encountering the Holy Spirit. Many newcomers also encounter God here for the first time as a result new followers are added to the Kingdom on most nights. At the end of the evening attendees also receive a hot meal and on occasion other items like clothes or blankets are handed out.
Contact us to join an event