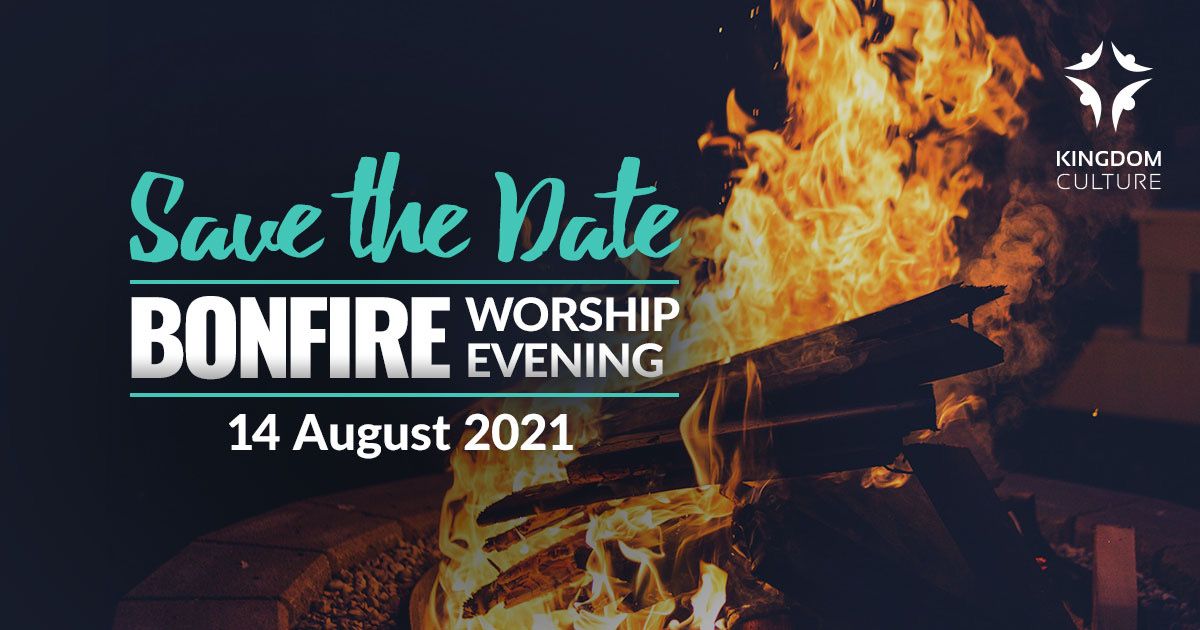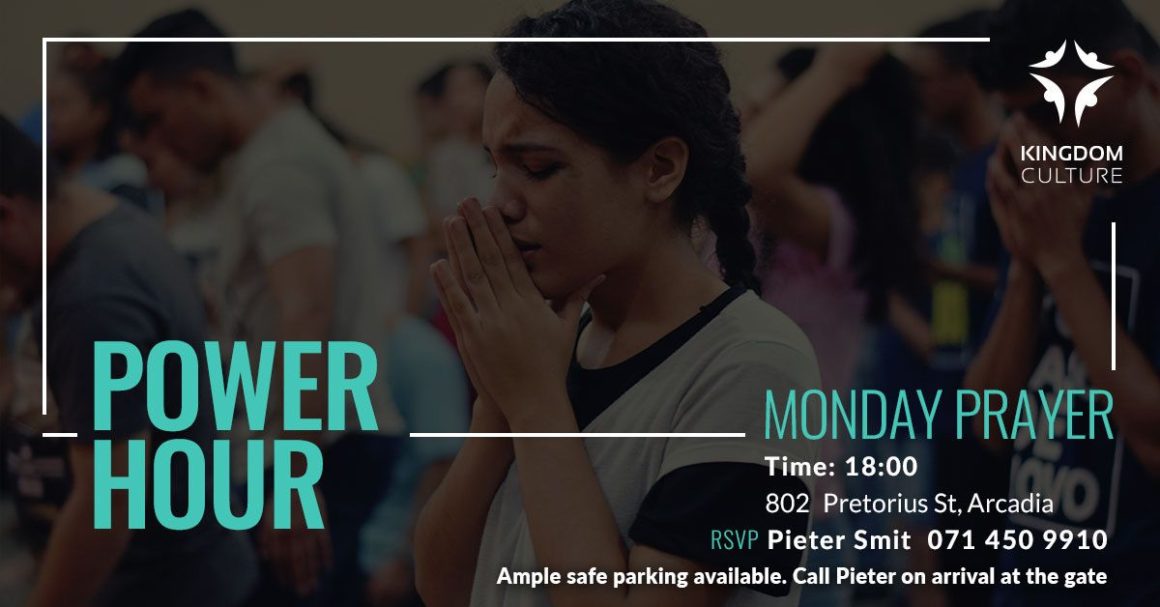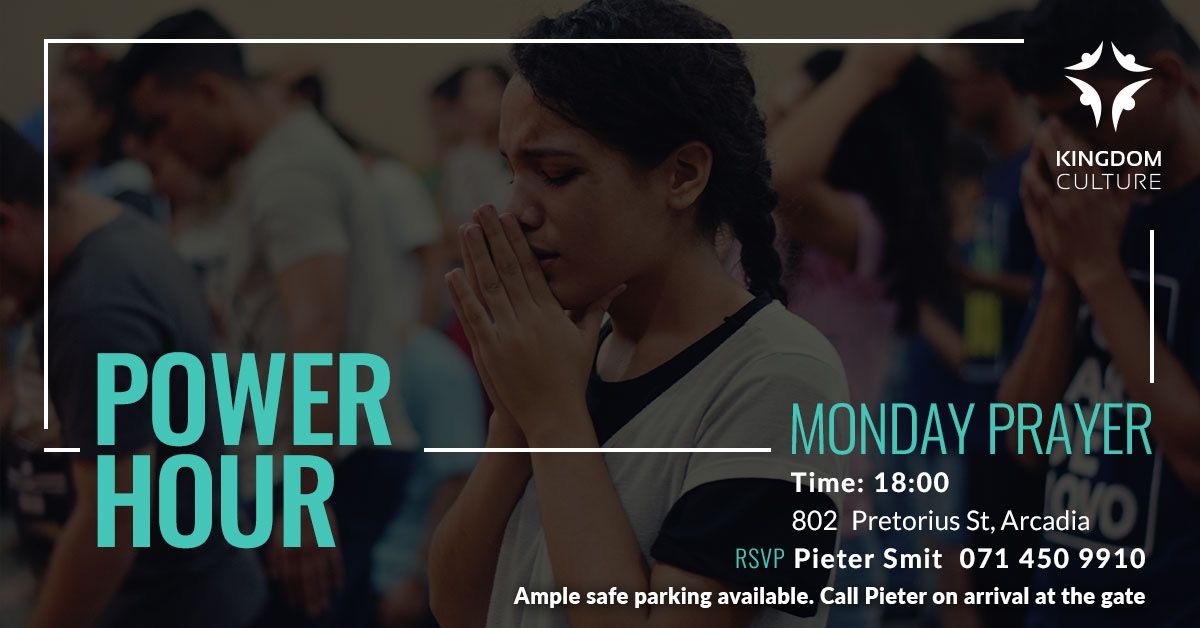 Power Hour Prayer Night – Mondays 18:00
In the words of Jake Hamilton's song 'Convinced', we believe that "History belongs to those who pray". The aim of our prayer nights are to seek God's heart and pray into topics that's on His heart. We pray for our city, country, continent and world. It's vitally important to us to pray for other ministries that's making an impact and leadership worldwide, to mention but a few. We have been seeing an acceleration in certain topics that we've been partnering with in prayer with God's heart.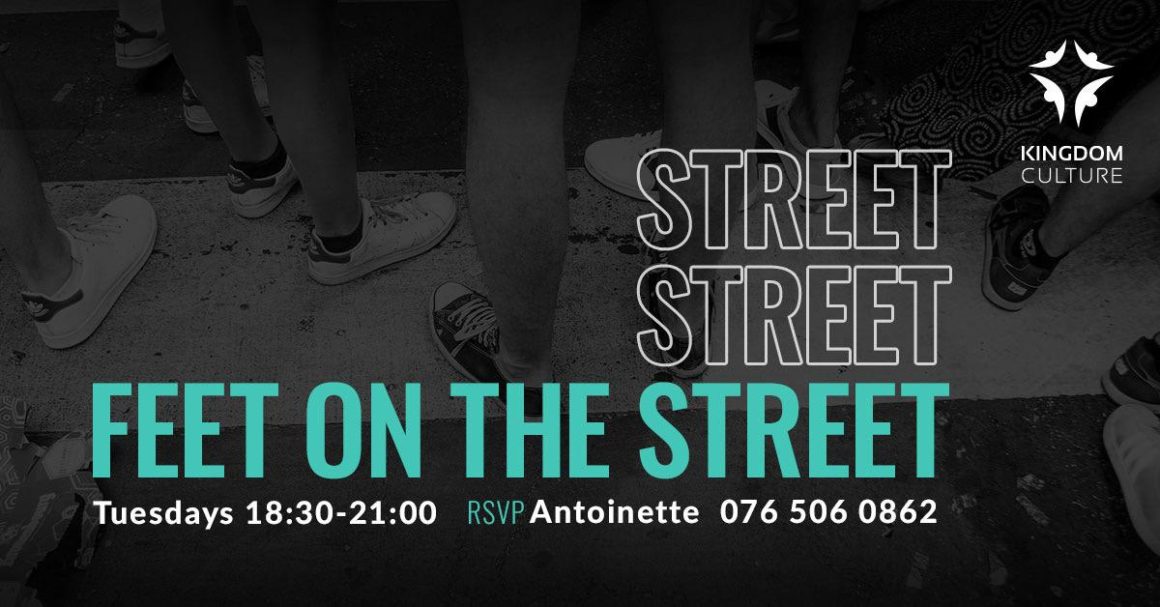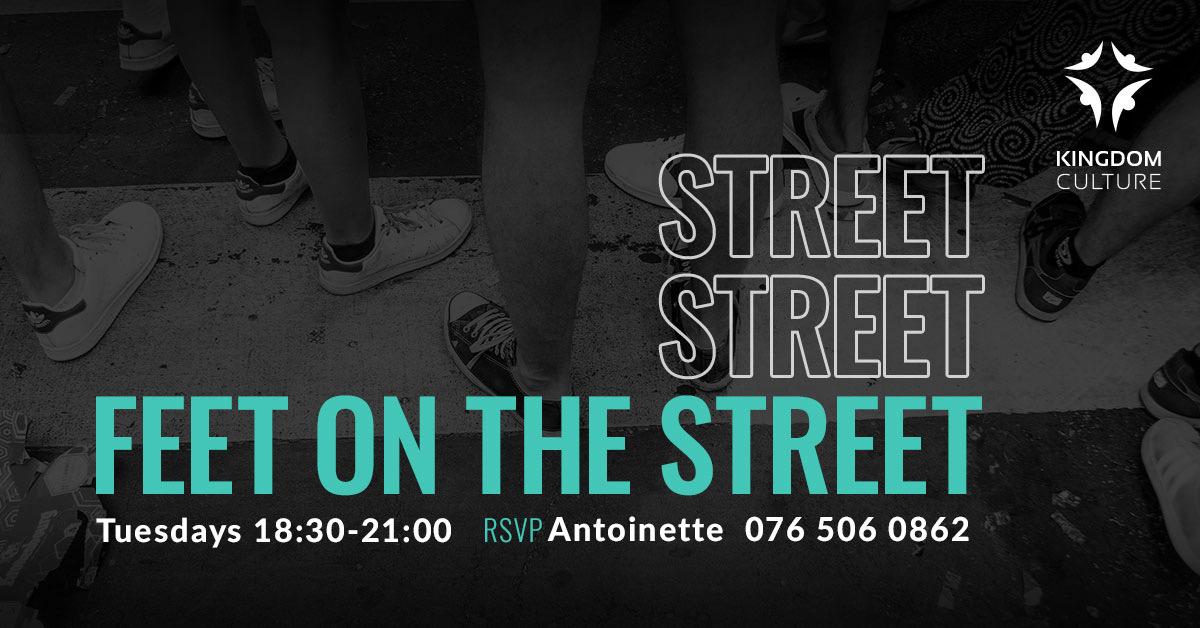 The "Feet on the Street" Ministry – Tuesdays 18:30 – 21:00
This ministry started in 2006 and forms the very heart of Kingdom Culture. We feed and minister to the homeless in the Central Business District of Pretoria. "Feet on the Street" was birthed when we felt challenged by God to feed the homeless here, and it was our very first venture, way before we even realised that God was going to raise us up as a ministry. Loving the homeless people have become the greatest privilege and gift in our lives. Even though we keep on witnessing God doing incredible things in the lives of our homeless friends, the greatest miracle still remains a life that is touched and transformed by the Love and Grace of God.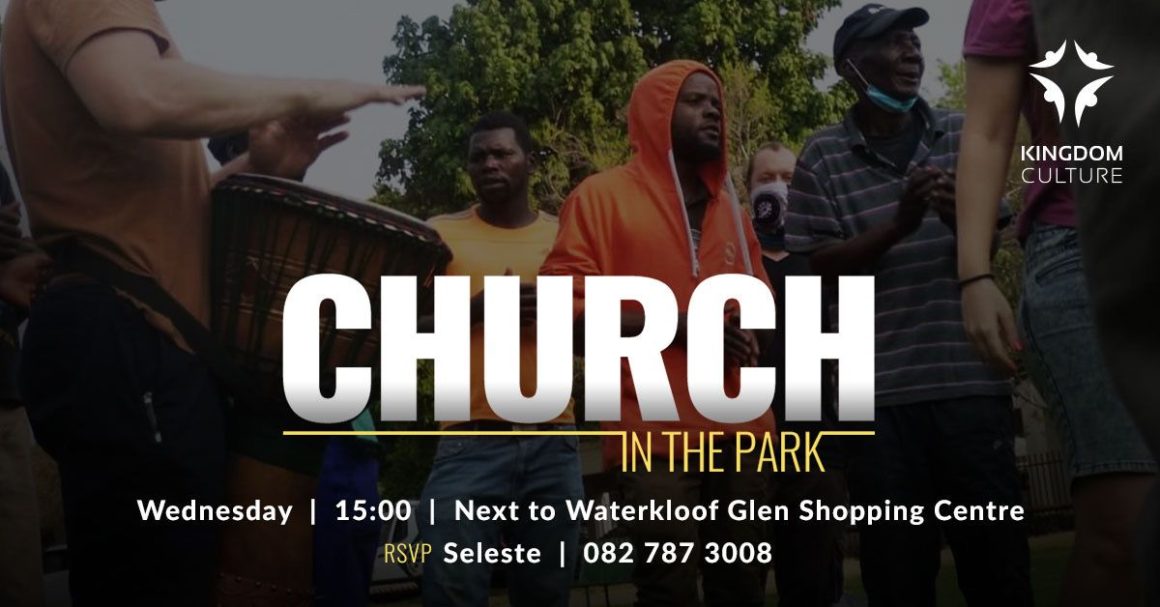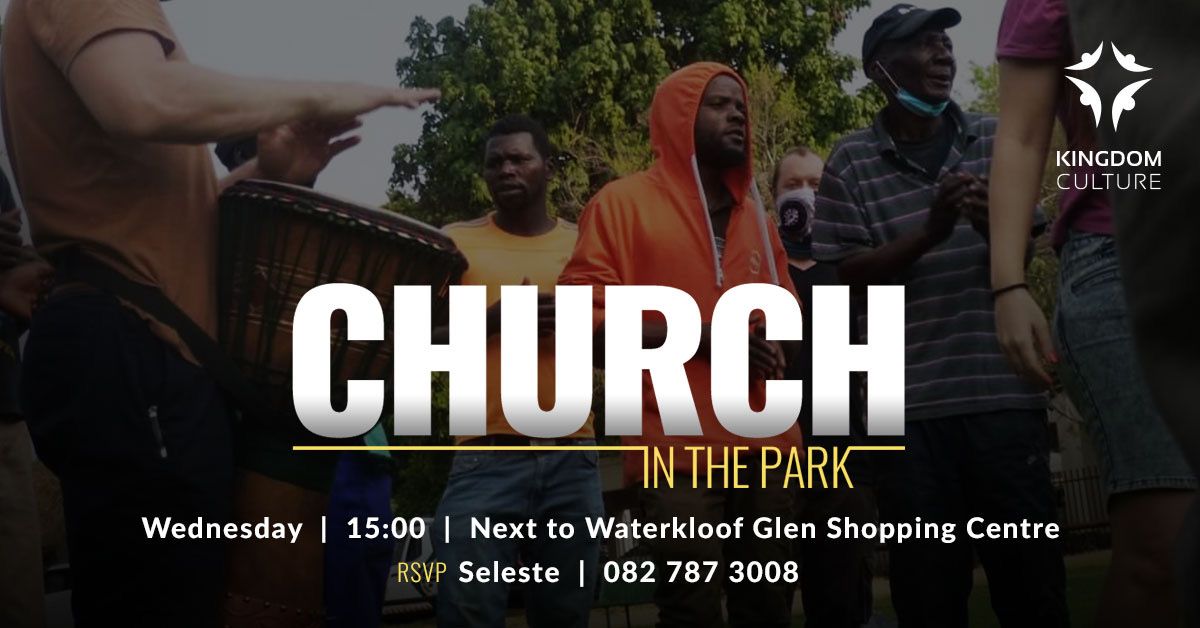 "Church in the Park" – Wednesdays 15:00
Seleste Dos Reis leads this weekly gathering in the park where we worship, read the Bible and discuss things together. We also bless them with food afterwards, and often with some other necessities too. Our heart is to find people that need Jesus and to disciple them. We learn as much from our new found friends as they learn from us. In the park, we have a mixture of homeless and working class, but the one thing we all have in common is a love for Jesus. The questions that come from the people are thought provoking and force us to dig deeper into the word of God, which is a gift in itself.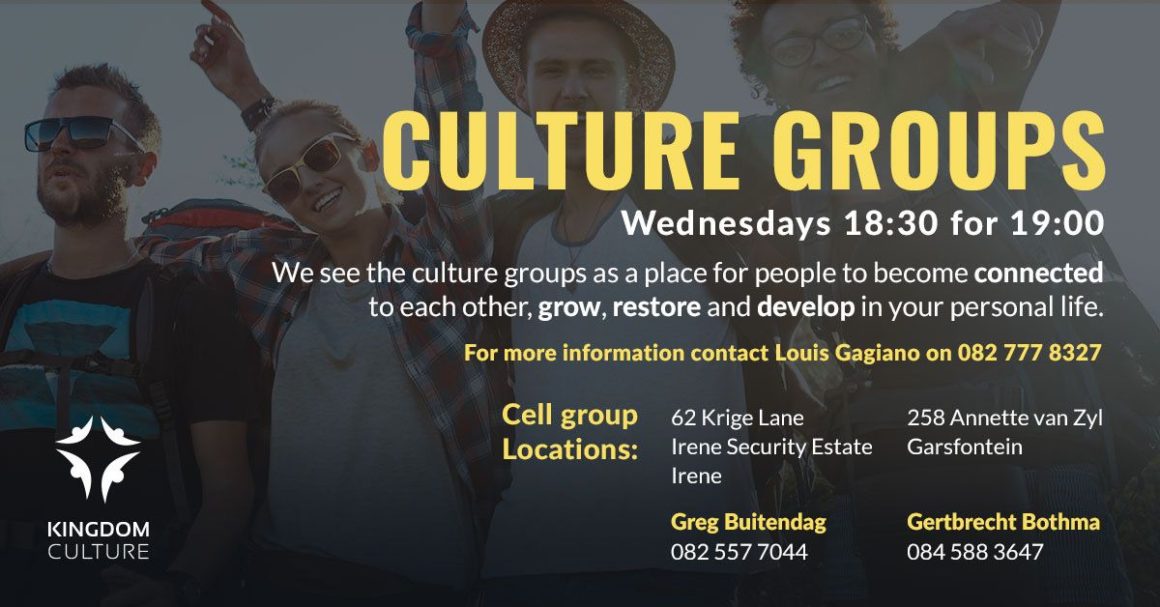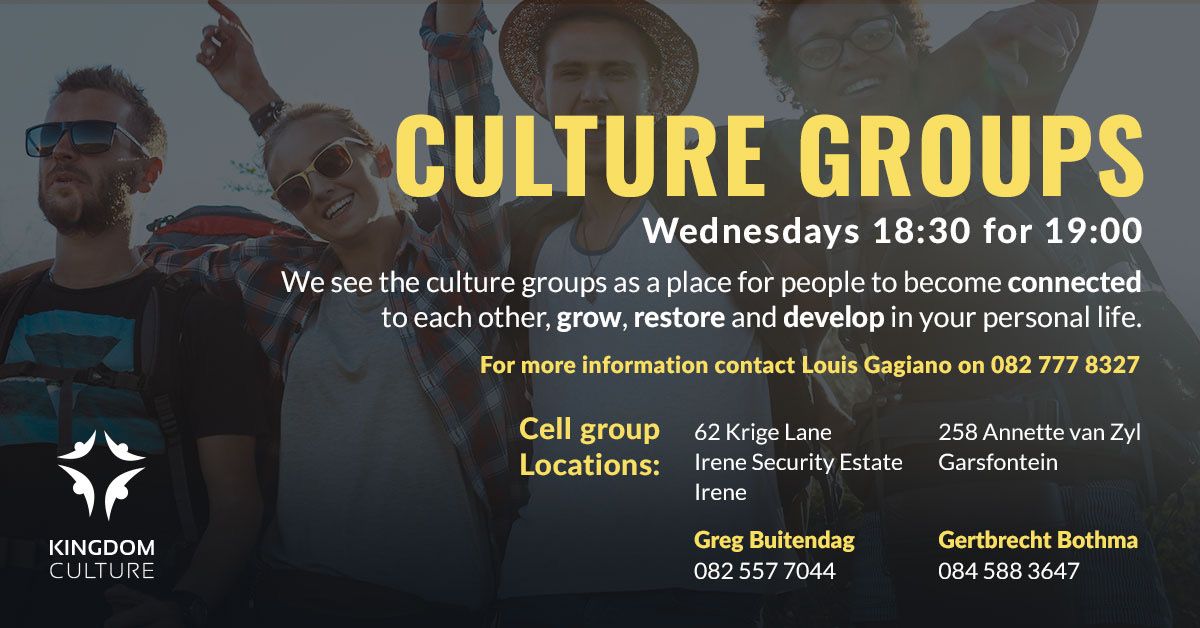 Culture Groups – Wednesdays 18:30 for 19:00
The primary function of our cell groups are to guide and look after the volunteers joining us in ministry. We get together every Wednesday evening at different allocated houses. We want to love and equip people joining/volunteering with us in a safe environment, as we recognise that Kingdom Culture as a body needs to be nourished and looked after. With an outward Kingdom focus, those that are "active in the field" should have an oasis where they can come and rest in the presence of God. Therefore, being part of a community, discipleship and rest forms an integral part of the mandate of our various cell groups.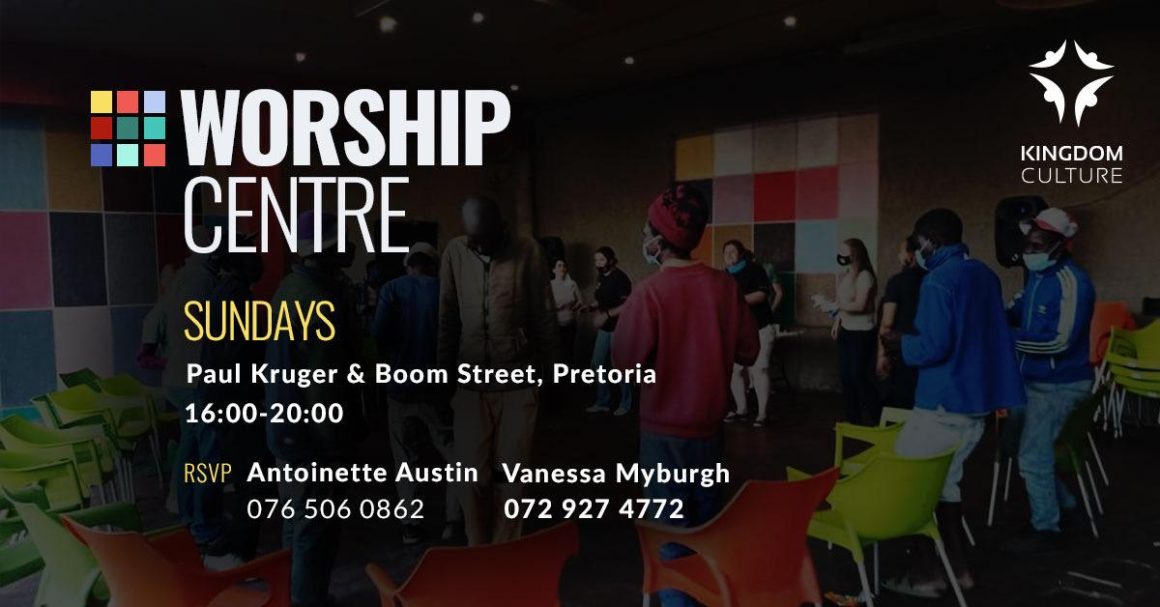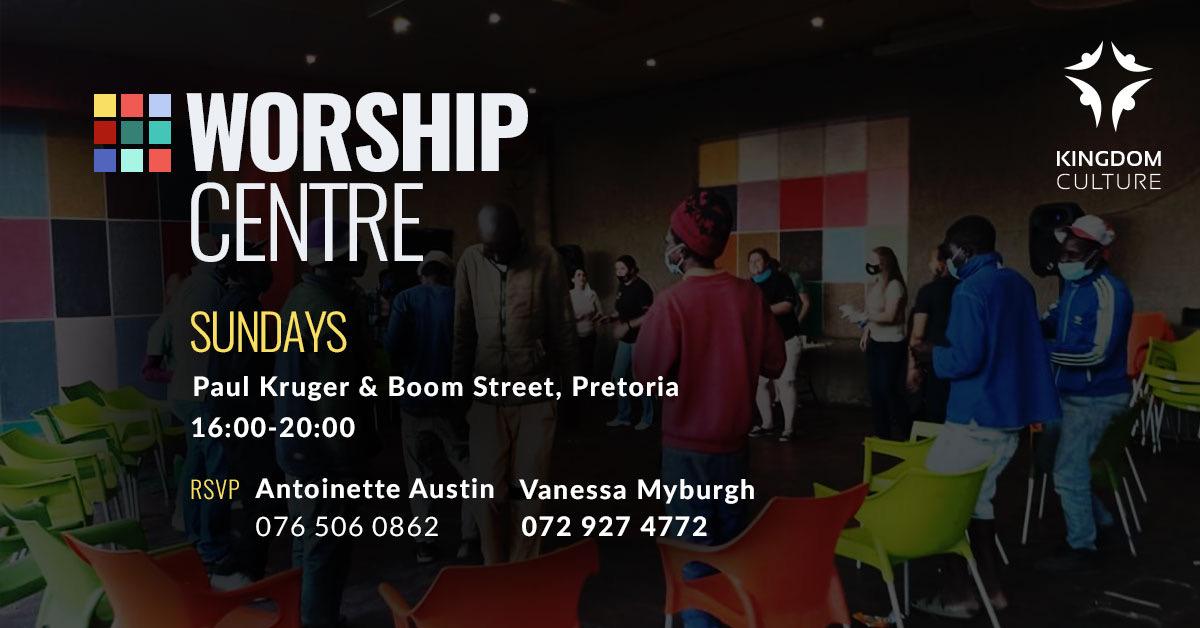 The Worship Centre – Sundays 16:00-20:00
We have a weekly gathering on Sunday evenings in the Pretoria Central Business District, where we create an open platform for anyone to worship, encounter and learn more about God. We also bless attendees with a warm cooked meal afterwards, and often with some other necessities too. The Worship Centre was created to meet the need for in-depth discipleship, emanating from the impact of our "Feet on the Street" ministry and other outreaches.

Vision
To teach the less fortunate and homeless community who God is, how to worship Him and how to establish a personal relationship with God the Father, Jesus Christ the Son and Holy Spirit.
Mission
⦁ Through our informal setting and uncompromising Biblical teachings we aim to change the perception of attendees of "the church" being a structure/building, realising they themselves are actually the true church and body of Christ.
⦁ Give each attendee the opportunity to participate in services by means of expressing themselves in worship, asking questions during sermons and exercising the gifts of the Spirit freely.
⦁ Encounter God, restore identity in Christ and uplift self-worth to the extent of breaking addictions and strongholds, so that these sons and daughters can take up their rightful place in the community.
⦁ Identify and raise up future leaders from among the attendees who can — in turn — start their own worship centres.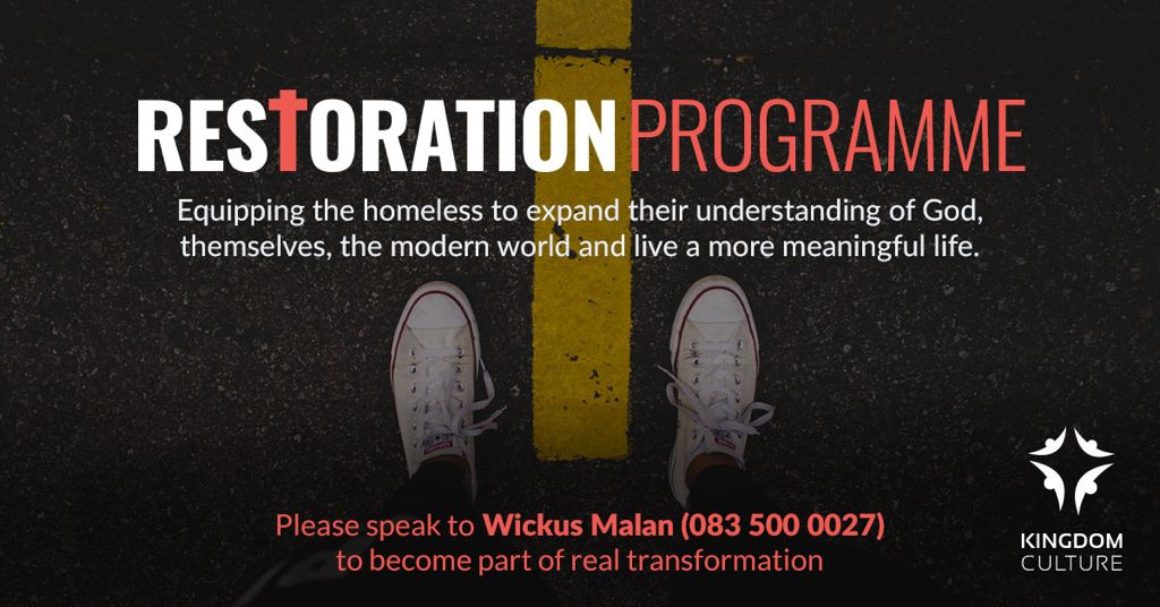 Restoration programme
The aim of the restoration programme is to use the knowledge and experience of the "developed" Christian community to help make a way for the "homeless" community to enter into their life purpose and re-integrate into "society". We aim to expand their understanding of God, themselves, the modern world and how to live a more meaningful life.
The programme consists of three stages of support through biblical truths and fellowship:
⦁ Stage 1: Basic life skills pertaining to communication, character, work, finances and health.
⦁ Stage 2: Identify and develop advanced life skills, linked to an individual's aspirations, calling and purpose in life.
⦁ Stage 3: Produce leadership abilities and provide access to entrepreneurial opportunities.

In each of the above stages we place emphasis on establishing and expanding the core foundational principles that influence our actions and reactions toward society, such as:
⦁ Emotions and feelings
⦁ Thought patterns
⦁ Moral and ethical frameworks
⦁ Abilities and experiences
⦁ Motivation and commitment
⦁ Soft skills
⦁ Practical skills

To progress through the different stages of the programme, the participant has to show growth, commitment and initiative, which will be measured as we interact and build relationship with them.

The programme is not aimed at uplifting the educational standards as understood by the world we live in, but rather to identify and grow the natural God given gifts and talents of each individual, to encourage and guide them towards their specific purpose in life.
The programme is designed to be easy to implement, expand and adapt to a constantly changing audience so that each session can make an immediate difference in their lives as they implement and practise what they have learned. The relationship-based nature of the programme also aims to use knowledge, understanding and skills, already mastered by individuals in the "developed" society to uplift and up-skill less privileged communities by focussing on our common denominator of Christian faith.
Contact us to join an event