Culture
Be transformed into the image of Christ.
In 2006,
2006 a group of friends went (remove 'out') to Pretoria City Central to feed the homeless people sleeping on the sidewalks. We were delighted by their warm welcome, but also saddened by their plea for more food. Approximately a year passed before we returned to the streets and witnessed the exact same scenario. God stirred a passion in our hearts for the homeless people and we initiated a "Feed the homeless" project. The desire to assist the homeless and invest in their lives beyond just feeding them emerged.
This desire gave birth to Kingdom Culture, a non-profit company (NPC 2014/159950/08). Kingdom Culture main base of operations is in Pretoria Central, South Africa. Established projects functioning within in Kingdom Culture include Feet on the Street (previously Feed the Homeless), OpenChurch and the Worship Centre, to mention a few.
Throughout the years many people have volunteered and assisted in the outreaches and have been changed by what they saw and experienced. We are proud to state that numerous other ministries have been birthed due volunteers were touched by Kingdom Culture.  The Holy Spirit ignited their dreams and it has been a blessing to observe how they have grown and impacted the city by sharing the gospel of Jesus Christ.
We acknowledge that we do not possess all the necessary skills and resources to meet everyone's different needs, thus recognize the importance of networking with other ministries and churches. We all work towards the same goal which includes helping people in need and sharing the Gospel.

VISION
To empower, feed, clothe, train and develop the under-privileged people in Pretoria – and ultimately South Africa – by utilizing a Christ Centred approach with the assistance of volunteers.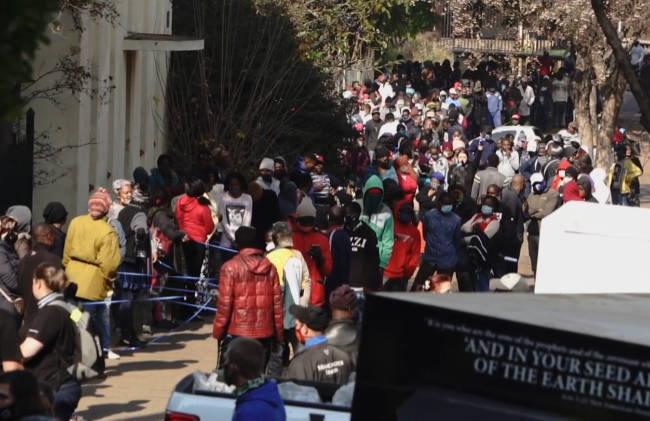 MISSION STATEMENT
To serve the community through a non-denominational, non-discriminatory service to all races, ages, genders regardless of their circumstances.
To uplift the destitute community with the assistance of volunteers.
Maintain our Non-profit status thus relying on sponsorships and people volunteering their skills and time.
To work towards providing food, clothing, training skill and personal development to the communities by networking with Kingdom Culture partners.
With due cognisance of the above, we aim to make a positive contribution towards making a real difference (in the lives of individuals and the community
HOW WE WORK
We start by getting involved on a personal level. Being really interested in them we ask them about their skills, family, health and daily lives, just as one would get to know someone at church. This has subsequently developed into actual relationships where they have come to know us by name, asking us about our lives and eventually about God. By showing them that we truly care, they began to care for us.
Trust is earned; it is much harder to earn trust from someone that has been cast out by the world. By being consistent with our approach; remembering their names and their stories, we started to earn their trust and started making a positive difference in their lives.
WHO WE SERVE
Interestingly, we found that more than 80% of the people we speak with on a regular basis are living on the street on their own volition, because they have families that they care for. They are typically from rural areas, where they are unable to find jobs. So they come to the city to work and then take money back to their families, or send it home when they can. They choose to sleep on the sidewalk, in order to save as much as possible. They also often don't eat for days for the very same reason.
For some the only way to survive the cold nights and harsh circumstances is to resort to using drugs or alcohol. Sometimes the only times they eat are when they are given food by their employers or by us. All the food and blankets we provide are from donations.
What we found is that most of our friends on the streets have heard much about God, but it has never become a personal relationship for them.
When we pray with them and they truly have an encounter with God, they start to accept the goodness of God and allow Him to transform their lives, step by step. They regain self-respect. They start behaving differently, including being on time for work, being more diligent thus many of them have been able to find permanent employment. During our outreach in Voortrekker Road, it came to the point where many of the people that we were meeting with moved on because they found employment and we had to find a new location. We have since moved to various different locations in PTA CBD and started building relationships and feeding people there, until the time arise where we need to find a new location to build relationship.